Publication Date: November 2014
Research and Editorial Team: Mark Coddington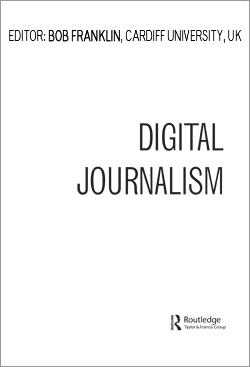 Clarifying Journalism's Quantitative Turn - A typology for evaluating data journalism, computational journalism, and computer-assisted reporting is an open-access article within the SpecialIissue of Digital Journalism (Volume 3, Issue 3, 2015), focusing on Journalism In An Era Of Big Data.
The article examines the process through which quantitative forms have become more prevalent in professional journalism. This study defines and compares three quantitative forms of journalism—computer-assisted reporting, data journalism, and computational journalism—examining the points of overlap and divergence among their journalistic values and practices. After setting the three forms against the cultural backdrop of the convergence between the open-source movement and professional journalistic norms, the study introduces a four-part typology to evaluate their epistemological and professional dimensions. In it, the three forms are classified according to their orientation toward professional expertise or networked participation, transparency or opacity, big data or targeted sampling, and a vision of an active or passive public. These three quantitative journalistic forms are ultimately characterized as related but distinct approaches to integrating the values of open-source culture and social science with those of professional journalism, each with its own flaws but also its own distinct contribution to democratically robust journalistic practice.
Tags:
Big data
Data journalism
The content of this article can be used according to the terms of Creative Commons: Attribution-NonCommercial 4.0 International (CC BY-NC 4.0) . To do so use the the wording "this article was originally published on the Resource Centre on Media Freedom in Europe" including a direct active link to the original article page.