Publication Date: January 2015
Research and Editorial Team: Tom Morton, Eurydice Aroney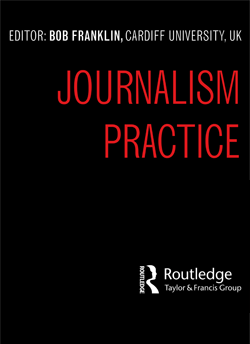 The public interest is commonly presumed to be fundamental to the practice of journalism. Journalists and the media organizations for which they work routinely assume that they are able to identify what is in the public interest, and act accordingly.
This article explores notions of the public interest in the context of a particular case study, that of Sharleen Spiteri, an HIV-positive sex worker who appeared on the Australian national current affairs television programme 60 Minutes in 1989 and admitted that she sometimes had unprotected sex with clients. As a consequence of the ensuing wave of moral panic, she was forcibly detained in a locked AIDS ward and a mental asylum. After she was released she was kept under 24-hour surveillance for the remaining 15 years of her life.
In 2010, the authors of this article produced a radio documentary for the Australian Broadcasting Corporation about Sharleen Spiteri's case. The authors argue that her story raises some important and difficult questions for the ethical practice of journalism. They analyse the role of journalists and politicians involved in Sharleen's case, and show that their belief that they were acting in the public interest played into well-established historical narratives linking sex workers with disease and dissolution, with disastrous consequences for Sharleen herself. The authors argue that a more reflexive and responsible conception of the public interest for journalists requires them to pay more careful attention to the voices and perspectives of people who are excluded from participation in the public sphere.
Tags:
Ethics of journalism
The content of this article can be used according to the terms of Creative Commons: Attribution-NonCommercial 4.0 International (CC BY-NC 4.0) . To do so use the the wording "this article was originally published on the Resource Centre on Media Freedom in Europe" including a direct active link to the original article page.