Publication Date: October 1989
Research and Editorial Team: George W. Pring, Pace Environmental Law Review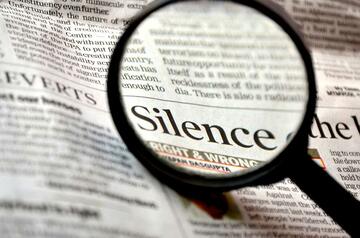 This is the first nationwide American study of SLAPPs, which will give the input to the publication, seven years later, of a whole book containing definitions and case studies.
The Author started his study of SLAPPs together with his colleague Penelope Canan five years earlier. They were involved with the phenomenon since the 1970s, when they studied and defended environmental and community advocates.
Based on their personal experience, in this analysis of 228 SLAPP cases, they provide a definition which is very close to reality and to proceedings in court.
According to their study, a SLAPP has 4 fundamental elements:
1. a civil complaint or counterclaim (for monetary damages and/or injunction),
2. filed against non-governmental individuals and/or groups,
3. because of their communications to a government body, official, or the electorate,
4. on an issue of some public interest or concern
Since 1989, new definitions have been given by academics and analysts, and case law has proved that these kind of lawsuits are a real danger to freedom of expression and democracy. Though given 3 decades ago, when the world was split by the "iron curtain", suggestions to lawmakers are still very useful; many recommendations would later be applied in drafting anti-SLAPP statutes adopted in several US states.
Tags:
SLAPP
Freedom of expression
Media freedom
The content of this article can be used according to the terms of Creative Commons: Attribution-NonCommercial 4.0 International (CC BY-NC 4.0) . To do so use the the wording "this article was originally published on the Resource Centre on Media Freedom in Europe" including a direct active link to the original article page.