Publication Date: January 2015
Research and Editorial Team: Initiative for Freedom of Expression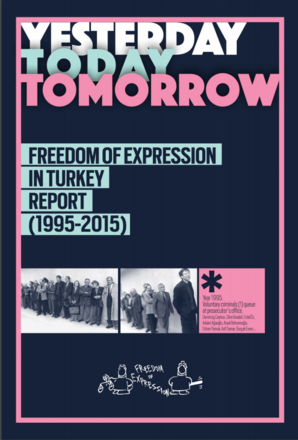 This dissertation starts narrating the story of civil disobedience that has led to the born of the "Initiative for Freedom Expression" in Istanbul, since 1995.
The book collects opinions and comments of relevant Turkish human rights defenders about three main topics: what has changed in Turkish politics, legal application and social perception in the last twenty years?
Before leaving space to opinions and comments, the book traces a chronology of the crucial events in Turkish politics from 1995 to 2015 (p. 22-59).
Both the English and Turkish versions of the book are available online.
Tags:
Freedom_of_expression
Freedom_of_the_press
Media_Law
Democratization
Political_pressure
Censorship
Turkey