Publication Date: December 2016
Research and Editorial Team: Orlin Spassov, Nelly Ognyanova, Nikoleta Daskalova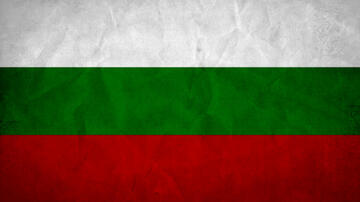 The MPM 2016 examines the risks to media pluralism in four main thematic areas, encompassing respectively basic protection, market plurality, political independence and social inclusiveness. The implementation of the MPM 2016 for Bulgaria reveals to what extent media freedom and pluralism are at risk in the country. The results are based on the assessment of 20 indicators – five per each thematic area. A scale from 0 to 100% is used to present the results for each domain and indicator. Scores between 0-33% are considered low risk, whereas scores of 34-66% represent a medium risk and rates between 67-100% express high risk. The country displays overall a mixed performance because of the lack of implementation of the legal framework, which in most cases introduces necessary standards.
The report assesses that there are three major barriers to media pluralism in Bulgaria and they are related to the allocation of state advertising, interference in editorial content and concentration of ownership. The highest concerns on media pluralism in Bulgaria are related to the areas of "market plurality" and "political independence". Three of the "market plurality" indicators point toward a particularly high risk: "media ownership concentration (horizontal)" (96%), "commercial and owners influence over editorial content" (92%) and "cross media concentration of ownership and competition enforcement" (89%).
As a matter of fact, there is no specific media legislation setting thresholds to prevent a high degree of horizontal concentration of ownership in any media sector. The real level of concentration is impossible to determine because of the lack of precise data. Furthermore, there is also a lack of precise data on total revenues, while accessible information on market shares is based only on partial advertising revenue data.
Two indicators in the "political independence" domain also point to high risk: "state regulation of resources and support for media sector" (97%) and "political control over the media outlets" (79%). The same kind of risk is assessed for "media literacy" (88%) and "access to media for regional/local communities and community media" (75%), two indicators within the "social inclusiveness area".
Within the "basic protection" area the indicator "journalistic profession, standards and protection" is identified as another source of concern for media pluralism in Bulgaria, with a score of 50% (medium risk).
On the other hand, and mostly as a consequence of effective legal provisions, "media and democratic electoral process" (18%) and "independence and effectiveness of the media authority" (20%) score low risk for media pluralism in Bulgaria. However, discrepancies between legal framework and implementation also exist in this area.
Finally the report points out that after the 2016 MPM was conducted, some changes occurred in the Bulgarian media landscape (both related to the legal environment and media outlets' transformation) which could not be taken into account.
Tags:
Bulgaria
Media pluralism
Media freedom
The content of this article can be used according to the terms of Creative Commons: Attribution-NonCommercial 4.0 International (CC BY-NC 4.0) . To do so use the the wording "this article was originally published on the Resource Centre on Media Freedom in Europe" including a direct active link to the original article page.