Publication Date: April 2017
Research and Editorial Team: Hélène Brédart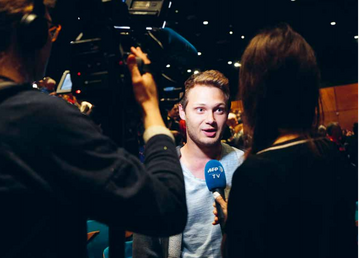 Drawing on cases and studies from several countries, including Italy, France, Britain, Denmark, Austria, Germany, Romania, Poland, and Albania, a special report by HesaMag (open access magazine devoted to occupational health and safety published by the European Trade Union Institute) denounces the crumbling working conditions and professional status of journalists in Europe.
As a result of waves of redundancies, the decline in the number of journalists with permanent contracts in Europe has gone hand-in-hand with the proliferation of atypical jobs (especially 'gig' work), creating a large cheap workforce with little or no professional and social rights. No longer an exception or support figures, freelancers make up a large portion of card-holding journalists, but with average incomes often below poverty thresholds and limited access to social security (unemployment benefits, maternity leave, work incapacity, pensions).
Despite a a long tradition of unionisation in Europe, there are hardly any collective agreements protecting the remuneration of freelancers - in a few cases, attempts by freelancers and their unions to collectively negotiate gig rates have been ruled illegal under the European principle of free competition. In turn, the meagre working conditions of freelancers put pressure on permanent staff as well.
Tags:
United Kingdom
Italy
Austria
Germany
France
Albania
Romania
Poland
Worldwide
Denmark
The content of this article can be used according to the terms of Creative Commons: Attribution-NonCommercial 4.0 International (CC BY-NC 4.0) . To do so use the the wording "this article was originally published on the Resource Centre on Media Freedom in Europe" including a direct active link to the original article page.