Publication Date: March 2022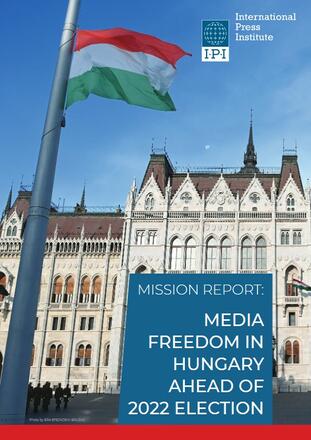 Ahead of the 2022 general election, the Fidesz government of Prime Minister Viktor Orbán has continued its efforts to systematically erode media pluralism, muzzle what is left of the independent press and manipulate the market to further entrench a dominant pro-government narrative.
Independent media face systematic discrimination in terms of accessing public information.
The model of domestic media control in Hungary has been designed in such a way as to give Fidesz plausible deniability against accusations of meddling.
This report focuses on the key findings of a mission in the country and gives final recommendations, to the EU too. Among the recommendations, the invitation to "immediately pass Rule of Law Conditionality Regulation to give the European Union greater competencies to penalise member states with suspension of funds in response to grave attacks on the democratic values, including the freedom of the press, as well as systematic management of EU funds to intentionally distort media markets".
Tags:
Hungary
Media capture
The content of this article can be used according to the terms of Creative Commons: Attribution-NonCommercial 4.0 International (CC BY-NC 4.0) . To do so use the the wording "this article was originally published on the Resource Centre on Media Freedom in Europe" including a direct active link to the original article page.