Publication Date: February 2015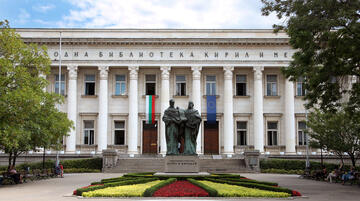 Bulgaria is 109th out of 180 countries in the World Press Free Index 2017 . Curated by the Center for the Study of Democracy (CSD) in cooperation with Konrad Adenauer Stiftung , this report refers to 2015, but it is still relevant to understand how came that a member state of the European Union occupies such a place in international rankings.
As early as 2014 Bulgarian media enjoyed the trust of hardly some 17% of the Bulgarian citizens. Why? According to this study, the most substantial deficiencies of the Bulgarian media model are the lack of transparency regarding ownership, the concentration of ownership and the poorly developed self-regulation mechanisms. These deficiencies impede counteracting trade in influence and other corrupt practices as well as concentration and hidden control over media.
Despite the recent legislative changes, loopholes remain and allow for excessive concentration, circumventing the law and concealing the practical owners. The perception is that media are supervised not only by specialised regulatory authorities but rather by the media owners' economic and political interests and above all by anonymous equity behind. Due to their unofficial relations with the ones in power, media and journalists are often subjected to pressure and censorship and often act as caterers of politicians and business interests. This explain why there is a lack of political will for a genuine and comprehensive reform of the media market. And why the Bulgarian legislation does not respond to new challenges, such as the risks and the opportunities stemming from the dynamic development of online media.
The report concludes with 8 recommendations aimed at fostering a mechanism for sustainable financing of public media and a mechanism for transparent distribution of public funds.
Tags:
Bulgaria
Access to information
Freedom of expression
Media freedom
Media ownership
Media pluralism
Transparency
EU Member States
European Policy
The content of this article can be used according to the terms of Creative Commons: Attribution-NonCommercial 4.0 International (CC BY-NC 4.0) . To do so use the the wording "this article was originally published on the Resource Centre on Media Freedom in Europe" including a direct active link to the original article page.