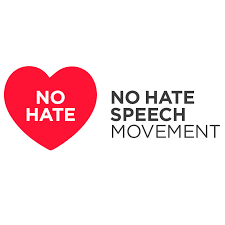 The "No Hate Speech Movement" is a youth campaign of the Council of Europe for human rights online, to reduce the levels of acceptance of hate speech and to develop online youth participation and citizenship, including in Internet governance processes.
The campaign has many ramification in different national contexts: the list of contact organisations for each country is available here.
In 2016, "No Hate Speech Movement" published "Bookmarks - A manual for combating hate speech online", a guide to combating hate speech online through human rights education.
The platform also hosts "Hate Speech Watch ", a user-generated repository to trace, share and discuss online hate speech content.
Tags:
Hate speech
Publication Date: 09/05/2017