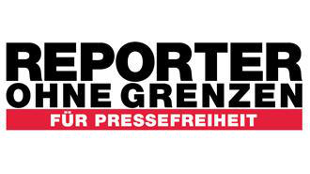 The German Parliament is currently debating a bill on the activities of Germany's foreign intelligence agency (BND) which allows the surveillance of foreign journalists.
Reporters Without Borders (RSF) leads an alliance of NGOs, organizations and media outlets, urging for an amendment to protect reporters from spying. By will of the ruling party coalition, the BND would have the explicit right to spy without restrictions on non-EU journalists, as long as this is deemed to serve Germany's political interests.
Global mass surveillance conducted by the BND is an infringement on human rights and the surveillance of journalists is as a stark violation of press freedom. In passing this law, Germany, a leading European democracy currently ranked 16th in RSF's World Press Freedom Index, would set a dangerous precedent, encouraging other countries in restricting special protection for journalists. In September, we intend to present our petition to leaders of the German governing parties SPD and CDU/CSU.
Tags:
Media freedom
Surveillance
EU Member States
Germany
Location:
Publication Date: 04/07/2016