New forms of abusive lawsuits and the (lacking) response of States to anti-SLAPP measures
Latest content: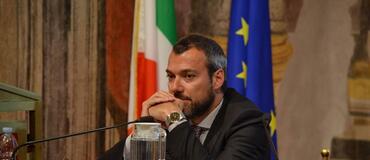 Media expert lawyer Andrea Di Pietro positively comments on the anti-SLAPP package of the European Commission and stresses the need for training initiatives aimed at legal practitioners, to recognise and combat the gag complaints that threaten freedom of expression and the right of citizens to participate in the public debate
by Paola Rosà
Our research on surveillance and its impact on the work of journalists all over Europe
A collection of OBCT analysis focused on the Rule of Law Reports and their implementation
Thematic and geographical analysis covering several issues related to media freedom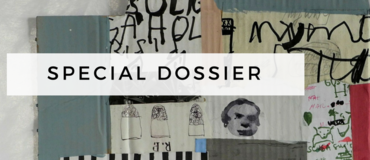 The media sector in Montenegro is characterised by strong political polarisation. The few examples of non-aligned investigative journalism are subject to both direct and indirect pressure by the financial and political powers in the form of legal actions and, in the worst cases, of physical attacks to reporters and their property.
A collection of guides and lists, helping the users navigate the database of the Resource Centre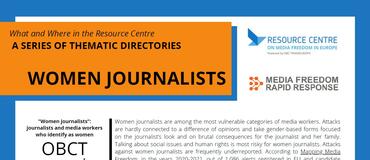 Another issue of our guides to the database of the Resource Centre, to help users navigate and understand what is available and where to find it. This directory is based on OBCT research about women journalists and their special needs for support, and gives an orientation among EU measures and support centres run by ngos. Also available as a pdf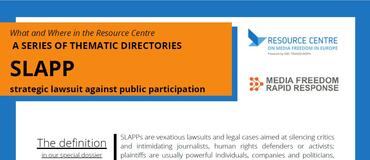 A chronological overview of resources related to SLAPP, strategic lawsuit against public participation, to tell the story of the last 3 years of advocacy and engagement of a transnational community. Available also as a pdf
OBCT research about needs and gaps in support mechanisms for journalists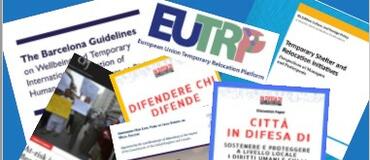 This summary of issues, open questions, recommendations, and suggestions on how to implement a residency programme for journalists under pressure is the result of OBCT research consulting existing literature and conducting several interviews with managers and beneficiaries. This 10-page document goes through the main aspects of the implementation of a journalists-in-residence programme, highlighting 19 issues that are considered to be the most problematic and interesting at the same time. The toolkit is also accessible as a pdf.
Curated by Paola Rosà, May 2022