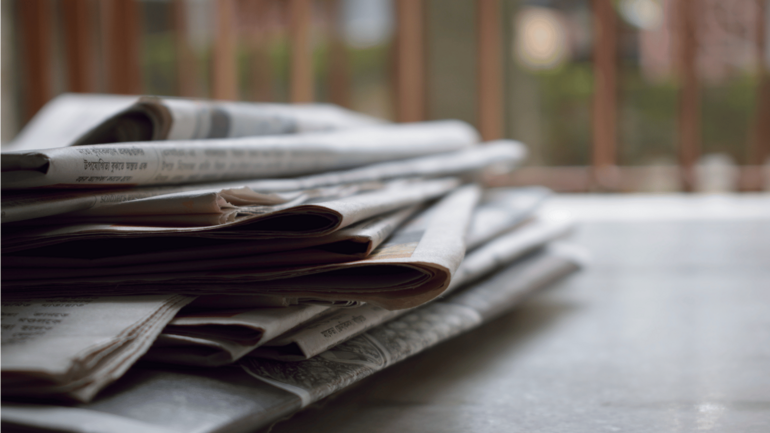 OBCT and the CMPF Summer School for Journalists and Media Practitioners have established a collaboration aimed at offering to a number of selected participants the chance to gain first-hand experience on the unique nature of OBCT and its multi-sectoral participatory strategy that combines online journalism, research, training, knowledge dissemination and policy advice, with a strong focus on the impact of civil society in the field of media freedom and the EU enlargement policies.
Among its currently active projects, OBCT is a founding partner of the Media Freedom Rapid Response - MFRR, a Europe-wide mechanism which tracks, monitors and reacts to violations of press and media freedom in EU Member States and candidate countries. The project provides practical and legal support, advocacy and information to protect journalists and media workers, while constantly monitoring the state of media freedom in Europe. Within MFRR, OBCT manages the Resource Centre on Media Freedom. By offering access to curated content related to media freedom and pluralism, the Resource Centre supports MFRR activities by providing a comprehensive and in-depth knowledge of the state of media in Europe.
The visiting fellows will join the OBCT team working across a range of projects focusing on media freedom. They will have the chance to join the research and curation team of the Resource Centre on Media Freedom and will work with the OBCT newsroom. During their time at OBCT, they will have the chance to work on a variety of activities in accordance to their interests and background: research, analysis and publication of outputs on media freedom related content such as safety of journalists, EU and national legislation on media freedom, SLAPPs, media pluralism and media freedom; publication of journalistic content on OBCT website related to its countries of interested; production of digests of reports, surveys, court decisions, academic resources; dissemination of content through social media channels; involvement in the planning and organisation of webinars related to media freedom topics.
Requirements:
Excellent knowledge of English; proficiency of an Eastern or South-Eastern European language is an asset;
Interest in and/or familiarity with key concepts/institutions in the field of media freedom protection in Europe;
Interest in and/or familiarity with Eastern or South-Eastern European context;
Added value of the visiting fellowship:
an opportunity to be exposed first-hand to the impactful mechanics of MFRR, a project bringing together partners from all across the EU which work together towards a common goal: enabling a diverse, pluralist and independent media environment in Europe;
chances to collaborate with the OBCT newsroom towards the publication of articles examining themes related to EU media freedom, in Member States and in EU candidate countries;
further explore the tools and the themes addressed during the Summer School;
networking opportunities with OBCT and MFRR staff members.
Modalities of the visiting fellowship:
The programme will start on 1st July, 2023 and run until 31st December, 2023. The selected visiting fellows will work remotely for a minimum of three weeks to a maximum of three months. Within such time frame, the duration of the programme is flexible and will be agreed upon taking in consideration fellows' availability. Similarly, since the participation in the fellowship is on a voluntary basis, fellows' weekly schedule will be agreed upon on a case-by-case basis.
Are you interested in joining OBCT as a visiting fellow dealing with media freedom issues in Europe? We are looking forward to receiving your résumé and a short motivation letter (no more than one page) at resourcecentre@balcanicaucaso.org before the 31st of May, 2023.
Tags:
Media freedom
Advocacy
Research
Deadline: 31/05/2023 12:00 pm
Research and Editorial Team: OBC Transeuropa