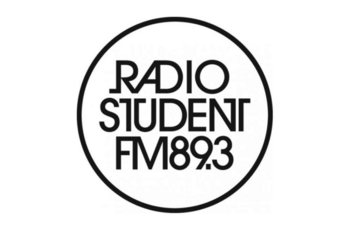 Radio Študent will lose funding of its founder the Student Organisation of the University of Ljubljana (ŠOU), the radio announced in a press release on 8 January 2021. According to Radio Študent, the reason put forward is the critical reporting on the ŠOU structure and management. Europe's largest and oldest independent student radio fears for its existence.
The European Federation of Journalists (EFJ) joined its affiliates, the Union of Slovenian Journalists and the Slovenian Association of Journalists, in condemning ŠOU's withdrawal and supports Radio Študent's calls for the provision of funding at least until 2022. This would enable a two-year transitional period dedicated to reorganise the future institutional status of Radio Študent.
Established in 1969 by the Student Organisation of the University of Ljubljana, Radio Študent (RŠ) is one of Europe's oldest and strongest non-commercial, community radio stations. Its diverse and dedicated programme activities encompass presenting different forms of popular music, covering and analysing current political and social phenomena, and employs about 200 young part-time co-workers who create 17 hours of daily live programme. RŠ was one of the founders of the AMARC Europe – the World Association of Community Radio Broadcasters.
Funding for the radio station has been falling for almost a decade. While support from the ŠOU represents less than a fourth of Radio Študent's total funding, its withdrawal would jeopardise the whole funding structure which derives from the co-funding of many national and European projects.
Ana Kandare, Director of the Radio Študent Institute, said the announcement came as a shock: "no one from Radio Študent had been informed about the ŠOU plan. When the RŠ board finally had a meeting with their representatives, they understood the real reason for their decision: the ŠOU is not satisfied with our critical reporting on them. We are one of the few Slovenian media continuously critically reporting on their questionable organisation management and cash flow. Their managing director offered Radio Študent four days to decide between two options: "either you leave on your own or we sell you".
They even offered some kind of compensation for reporting about them positively."
"We understand that ŠOU has lost an important source of revenue, said the Slovenian Journalists' Association, referring to the Covid-19 pandemic, "but this does not relieve it of the responsibility it has both legally and morally towards the institutions it founded. The unilateral decision without discussion and negotiations with the representatives of Radio Študent is unacceptable."
"We would like to point out that the founder, through his members in the governing bodies of Radio Študent, has the leverage to influence the operation of the radio, but in any case, can condition the financing with personal assessments of the members of the student body," the Slovenian Journalists' Association added.
"In times of shrinking public space for independent journalism, a project like Radio Študent run by students, young journalists or content providers who report without being afraid, gives a great example about the beauty of independent community radio," said Renate Schroeder, EFJ Director. "We fully support their request for decent funding. Training future journalists to become critical reporters in such projects is indeed best practice."
Tags:
Slovenia
Media pluralism
COVID-19