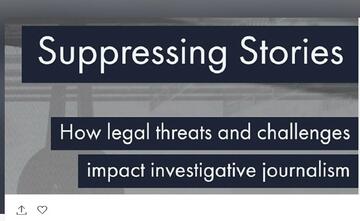 Speakers:
Gill Philips, Director of Editorial Legal Services, Guardian News & Media
Franz Wild, Editor and Reporter at the Bureau of Investigative Journalism
Jessica Ní Mhainín, Policy & Campaigns Manager, Index on Censorship
Susan Coughtrie, Project Director, Foreign Policy Centre
Chair: Chris Matheson MP, Shadow Minister for Media
Legal threats against journalists are far from a new phenomenon. Yet in recent years there has been a rising level of concern about the misuse of legal action to inhibit journalism, particularly by those wishing to prevent exposure of their wrong-doing as opposed to address a genuine grievance. Often described as strategic litigation against public participation (SLAPPs), the aim of such action is to intimidate journalists into not publishing information or to amend or take down articles post-publication. These threats can drain the financial, as well as psychological, resources of journalists or their media outlets who can often not afford costly legal action. If successful, the removal of information in this way deprives the public of their right to know and can prevent crimes from coming to light sometimes for decades, if at all.
To mark World Press Freedom Day (3rd May), this webinar hosted by the Foreign Policy Centre (FPC) and Index on Censorship, will examine the issue of SLAPP in the UK context as well as other legal developments affecting the environment for investigative journalism, both here and abroad.
You can register here .
Tags:
SLAPP