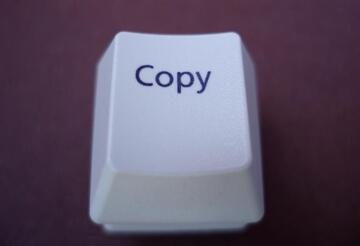 Credits: stockmedia.cc, CC BY 3.0
Last July, the European Commission published the Rule of Law Report. The European Commission mentions that the situation regarding cases of harassment and violence against journalists has worsened compared to the previous year. Specifically, they refer to one of the cases in which you have been involved and which regards a number of death threats you have received from two officials of the Alexandru Ioan Cuza Police Academy. What kind of visibility does the EC Rule of Law Report have in Romania and in the Romanian press?
It has quite some visibility in the media and in the political environment. As long as we still have the Cooperation and Verification Mechanism in place and a monitoring mechanism from the European Commission, it definitely is important.
Why do mainstream media refrain from reporting on the plagiarism phenomenon involving Romanian public officials?
The mainstream press, so to speak television, the big websites, the newspapers, are politically controlled. Through the owners of these televisions or websites and through the political funding that political parties allocate to the press for the purpose of election promotion. However this represents a worrisome anomaly in Romania, since electoral promotion is done all the time, not just during election campaigns. This means that a significant part of the press is silent when there are sensitive issues on the public agenda, including for example the issue of Prime Minister Nicolae Ciucă's plagiarism. Mainstream press was silent about this plagiarism's case and only reported the news when Prime Minister Ciucă reacted. So, basically, in the mainstream press there was no mention of my investigation of Ciuca's plagiarised thesis until the prime minister himself made a public announcement about his stance on the matter.
How do such themes, crucial for a healthy democratic debate, eventually reach the Romanian public opinion?
At the moment, there are only a few independent websites run by independent journalists, websites relying on citizens' subscriptions or donations, which report on sensitive topics. And then such questions often reach the Romanian public via social media platforms, i.e. Facebook. In Romania Facebook represents a mass communication tool. Sensitive subjects, such as the case of Prime Minister Ciucă's plagiarism, or the case of plagiarism related to the Minister of Education, Cîmpeanu, have come to the attention of the public via Facebook.
When it comes to plagiarism, my mind goes straight to the most infamous plagiarist in Romanian history and popular memory, Elena Ceaușescu. Could you explain why the phenomenon of plagiarism is so common in Romania and why Romanian politicians seem to have an obsession over holding a PhD?
I think it comes from the need of politicians in particular, but also more generally of those who hold public offices to legitimise themselves intellectually, because in Romania the context was quite… well, interesting, after 1990. Before 1989, the number of places available for university students was limited, and it was extremely challenging to pass the entry test and secure enrollment. After 1990, these criteria were kept in place, but private universities started mushrooming. While foreseeing entry tests, private universities also required paying expensive fees, which did not make them easily accessible to the masses. These circumstances somehow prompted the need for some people to legitimise themselves intellectually more than would have been the case. I think that precisely because in the 1990s access to University studies was not so accessible to a large number of people, many politicians were not able to pursue their degrees immediately afterwards. Those people didn't manage to do their studies at prestigious universities [in the 1990s] and then they made up for it by pursuing all kinds of studies at various private universities which over time had lowered their standards. Further, in order to fill the gap of a perceived poor university education, they tried to compensate with a high number of degrees. So, for instance, the current mayor of the third district of Bucharest, one of the six administrative units in which the municipality of the capital is divided, well, he got his high school diploma at 32, but then before he turned 40 obtained two BAs, two MAs and a PhD...
In Romania, plagiarism and lack of academic integrity are accepted as almost inevitable. How can you change this attitude and what role do journalists as yourself have in such a process?
Uncovering plagiarism is really important to show moral corruption. Since the 1990s, our politicians have been smart in identifying ways to hide money, properties and assets obtained through corruption. They have been running their businesses the same way, and transferring their companies to relatives or tax havens. We notice what standard of living they have, we see what kind of luxury cars they drive. Although we know that there is a source of corruption that feeds them, it is very difficult to prove and uncover. Whereas, for journalists it is very easy to unveil moral corruption, plagiarism. PhD theses are public documents, they are accessible in libraries. In 2012, the case of Prime Minister Victor Ponta emerged as the first of such plagiarism cases, shocking the political environment. His case was revealed by a major international science magazine, Nature. Starting in 2015 to focus on plagiarism investigations myself, I constantly found cases of politicians who plagiarised their PhD theses, and wrote about such cases. Slowly Romanian society, especially the intellectual community, has become sensitive to everything that is related to plagiarism and imposture in politics. In the past seven years, since I have been writing about plagiarism, this subject has found its niche on the public agenda as an important subject for society. Over time, people understood that the substance of academic theft is harmful to the society as a whole, because it erodes and undermines professional and intellectual values. We are uncovering how widespread this imposture is. We better comprehend why our politicians are incompetent. These people actually have no professional training, no academic training, and no moral standards. And maybe that's why they are so keen on bargains. Maybe that also explains the level of corruption in Romania.
Starting from the recommendations formulated by the European Commission in the Rule Of Law report, and based on your experience, what should the Romanian Government do to promote the safety of journalists online and offline?
After I wrote about the PhD thesis of Prime Minister Nicolae Ciucă, I received a threat and I filed a complaint. In such a context, I was targeted by a fairly well-kwon kompromat* campaign. Well, the Prime Minister argued that the Government supports freedom of expression and I replied that it is not enough for the Government to support freedom of expression, the Government must guarantee freedom of expression. It must ensure that journalists truly enjoy a safe work environment, in which they are not targets of lynching campaigns, kompromat campaigns, an environment in which they are not threatened, harassed, nor stalked just because they are doing their job legitimately. The government would gain a higher degree of credibility in the eyes of media professionals by prompting state institutions to actually do their job.
What has been your personal experience with the Romanian justice system?
I am extremely dissatisfied with the way in which justice and police have been doing their job. When in 2019, I received a number of death threats from members of the Police Academy, it was simply a happy coincidence that allowed for the Romanian state, the Prosecutor's Office, and the National Anticorruption Directorate to catch those who had threatened me. In the most recent harassment case, when someone inside the Romanian Police tried to discredit me by sharing my stolen personal photos on social media, the Romanian state tried to cover up the leak of evidence from the police. That leak was exposed with the purpose of amplifying the ongoing kompromat campaign.
Last summer, after the conviction of those involved in the Ioan Cuza police Academy case, Dan Cărbunaru, the Government spokesman, commenting on your case, declared that the Romanian Government stresses that press freedom must be protected and no journalist can be threatened, intimidated or assaulted. Do you think that the decision of the Court regarding the two members of the police academy will have a deterrent character in the future?
No, it did not fully play a deterrent nor preventative role, because it was a suspended sentence decision. The two policemen were suspended from both their academic and police enforcement positions. However, they are not serving a prison sentence. I think that the sentence would have held a deterrent character if they had been sentenced to prison considering the aggravating circumstances of their role. The aggravating circumstance is linked to their positions as rector and deputy-rector of the Police Academy; they were university professors. One of them was also a police superintendent. Instead, the Romanian court considered their public positions to constitute a mitigating circumstance. I think justice has not played its role of prevention and deterrence in this case.
Can you update me on how the case on the leaked photos is evolving?
I have filed several complaints which should be grouped into two criminal cases. At the moment, I have five criminal files instead of two. In Romania, this is a common technique. When you want to bury a file, you split it up, you break it up into several smaller files which you spread over several prosecution units. There are four different prosecutors who do exactly the same things, who investigate the same things, each of them conducting the same hearings. What does that mean to me? It means a lot of money, because I need lawyers. It means a lot of wasted time, because I have to follow the evolution of four cases. For the Romanian state, it means that four prosecutors are employed to deal with the same matter, so the state's resources are being taken advantage of, aiming at burying this case. They are stalling and they will probably stall the case for years until those who are guilty no longer hold positions in the Police, the Ministry of the Interior, and are not politically active anymore until it doesn't matter whether or not they are held accountable. Sadly, this is the situation in Romania.We are not actually guaranteed because the justice system is not doing its job, and the justice system is not doing its job because it is politically controlled and we have to suffer the consequences.
These Kompromat operations, which of course have a tradition in the region and in your case the operation was articulated in a sexist facet, as you also said that the same thing would not have happened to a male journalist. What do you think it is? Do female journalists receive a different set of threats compared to their male colleagues?
At the beginning of this year, the day after I published the article about Prime Minister Nicolae Ciucă's PhD thesis, I received a threat. A month later, I discovered those personal pictures of me uploaded to a number of adult websites. Although the pictures are not compromising, the aim was to associate my image with adult sites. It was simply done that way to compromise me and obviously to belittle what I say, and to cast a shadow of doubt. To say look who's doing the plagiarism disclosures. I've noticed that this rhetoric is directed especially against female journalists. If we're women and we have the courage to write, we're certainly easy women, we're stupid, we're weak. And it's much easier to employ such a narrative against a woman, because we start out with a handicap, because we are considered second-class people compared to men.
Do you know if more female journalists have been threatened? How is the gender balance in the Romanian journalistic community?
I think there are more women, but I don't have hard data. What I can say from personal observation is that there are more women who are in charge of the practical side of the job. The people who are in charge of the newsrooms are usually men. So, overwhelmingly, at the top of main trusts and newspaper editorial offices are men. In several cases women have been the targets of physical or online attacks, such as female journalists being pushed while doing their job, or receiving threatening texts. There is another form of threat, that is hindering and obstructing the work of a journalist. The fact that state institutions systematically do not respond to our requests under the law on free access to information of public interest. I am one of the few journalists who have taken it upon themselves to sue the state. And there are other journalists who, after seeing that I started to win lawsuits, also sued the state institutions. I think I have somewhere around 70 lawsuits and many of them won against institutions. Because if it takes two years to get an information that the state should give in 10 days, many times that information is worthless after two years. But we have to do something and use all possible legal means we have to do our job. If suing institutions is a way of telling politicians that it's not okay to mock us, I'm using it.
What kind of support did European, international and Romanian civil society grant you?
I've had absolutely incredible support from the European community of journalists and internationally, from the United States as well. I felt strongly supported from abroad, while in Romania there are very few organisations focusing on journalists' protection. There are a couple: Active Watch and the Centre for Independent Journalism. Thus, as might be expected, I received crucial support from abroad, granted by media institutions, but also from international bodies, such as the European Commission. A significant number of MEPs addressed the Romanian authorities in a letter exposing my case. OSCE representatives also reached out and had meetings with me. I know that my case is being monitored, it is under the attention of international bodies. So I felt that there was a concern and probably people understood that the nature of the subjects that I cover is a sensitive one.
What kind of support did you receive from the Romanian journalistic community?
In July, at the time when the ruling [in the case involving two members of the Alexandru Ioan Cuza Police Academy] was issued, there were TV stations that completely refrained from reporting on the news. I mean… if it's not news to a television station that a court has convicted two Romanian state officials who had threatened a fellow colleague... On the same day there were TV stations in Romania that didn't even mention the news on their website. People who work at those media outlets have no issue with me personally, that is not what this is about. It's about political control. They are probably afraid, it's better to keep quiet and say nothing, rather than mention my investigations. For instance, the editor of one of the main tv channels in Romania had instructed the newsroom to not report on my investigation about the former Minister of education, Sorin Cîmpeanu, until the minister himself had commented on my article.
In a context in which you have been targeted by harassment and multiple threats, circumstances characterised by a lack of collaboration of the Romanian authorities, what has helped you to stay put?
As long as I know I'm doing my job in good faith, with respect for the truth and serving the public interest, I have never considered opting out. And as long as I know that my work matters to the general public, I have not even considered giving up. Surely, it was not easy at times and it is not easy right now, since my time is limited. As I have already mentioned, I split my time between five different prosecutorial units, following different hearings. Thus, I have to follow all these procedures which take away most of my time. I do not write anymore as much as I used to. I used to write one, two big pieces a month, and now I barely manage to write one a month or one every two months. I am overwhelmed and maybe that is why they have split my judicial proceedings into so many individual files, so that I am so busy running between public prosecutors' offices and between courts that I do not find any more time to write.
My last question looks at the next generation of journalists. You are an investigative journalist but also a University lecturer at the University of Bucharest. What advice would you give to a young female student who is considering taking your career path?
There is no specific recipe. I strongly believe that journalism is a profession of vocation. This is particularly relevant for investigative journalism, which requires a lot of dedication. It requires a lot of time, a lot of patience, a lot of stubbornness. I can only tell them that, in my opinion, this profession is the most beautiful profession. Through the articles that you publish, you can help society as a whole. Just like a doctor takes care of a patient, an architect assists a family in building a house. Well, a journalist, through her writings, corrects and prevents injustices and mistakes. It basically offers a helping hand to the whole of society. It is true that this process does not happen immediately. Maybe it takes time for things to be corrected, sometimes even years. But in the end, I think that our role and our mission as democracy's watchdogs is crucial. It is essential for any democracy.
* Kompromat means "compromising material" in Russian. Historically, the term kompromat can be traced back to the vernacular employed by the Soviet secret police in the 1930s. Throughout the Cold War, this practice of informal governance was employed by the KGB to collect compromising materials aimed at controlling public figures and assuring loyalty to the regime. Post-1989 state intelligence services have lost their monopoly on kompromat practices. Newly established private security companies have been relying on their connections with intelligence officials, offering a system in which compromising material targeting businessmen or politicians can be purchased. One of the most common kinds of kompromat aims at undermining an individual's reputation by disclosing behaviours which are not illegal but are "associated with strong social prejudice". Since the late 1990s, technological and communication development inaugurated the digital kompromat era. A combination of affordable technologies and use of social media has allowed for an easy collection and distribution of compromising material.
Emilia Șercan is an investigative journalist who writes for Romanian independent outlet PressOne and is senior lecturer at the University of Bucharest. Since 2016, she has been investigating academic fraud committed by prominent public figures in Romania. On the subject, she authored two books examining how plagiarism has become a pervasive phenomenon in Romania. In 2019, her work came to international attention after she received a number of death threats in the aftermath of her reporting about a case of thesis plagiarism committed by the rector of the Alexandru Ioan Cuza Police Academy. Last July, the two officials who instigated the harassment of the Romanian journalist had been convicted by the Romanian Supreme Court. At the beginning of 2022, shortly after the publication of an article in which Șercan questioned the academic integrity of current Prime Minister Nicolae Ciucă's doctoral dissertation, she received a text displaying private stolen photos of her which had been taken two decades earlier, later posted on multiple adult websites. The unfolding of her reporting to the Romanian police turned out to be even more disturbing. While filing a complaint at the local police station, Emilia Șercan shared screenshots of the indicted text with a police official. These screenshots became evidence in a criminal file. However, the screenshots and her photos were leaked from the police, and posted on a website in the Republic of Moldova while Șercan was still at the police station. As part of MFRR, OBCT has been supporting Emilia Șercan's case vocally.
Tags:
Romania
Rule of Law
Safety of journalists
Media and gender