Publication Date: September 2018
Research and Editorial Team: Yochai Benkler, Robert Faris, and Hal Roberts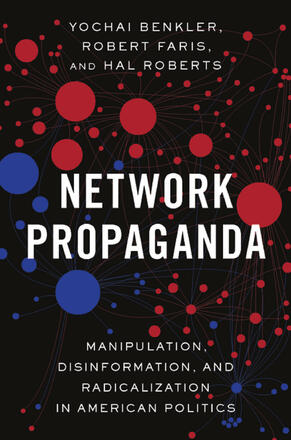 Yochai Benkler, Robert Faris, and Hal Roberts from the Berkman Klein Center for Internet & Society at Harvard University challenge the conventional wisdom, emerged after the election of Donald Trump, that democracy is being destroyed by technology and foreign actors. They find that, while social media, Russian information operations, and "fake news" websites have certainly a role in the emergence of disinformation and post-truth politics, the roots are to be found in a change of the American right-wing media and political ecosystem.
Right-wing media outlets like Fox News have abandoned journalistic norms and were thus ready to promote conspiracy theories coming from far-right websites such as Breitbart. The centre-left media, on the contrary, have remained more bounded by journalistic norms of objectivity, leading to an asymmetry of the American media landscape.
When discussing possible solutions, the authors argue that, while media literacy and fact-checking are certainly good, the only long-lasting measure would be to stop the Republican "propaganda feedback loop", but this is unlikely, albeit desirable. Meanwhile, however, professional mainstream journalists could make a shift from "demonstrative neutrality" to "accountable neutrality": traditionally, they try to demonstrate their neutrality and objectivity by trying to balance between opposing views, one of which is however demonstrably false, such as climate change denial; instead, they should do that by increasing transparency, providing access to documents, or by mechanisms allowing independent verification of sources.
While the study focuses on the American case, its method and approach could be used to analyse also other countries.
The book is open-access and can be freely downloaded from the Oxford University Press website.
Tags:
Fake news and disinformation
Social media
Propaganda
Americas
The content of this article can be used according to the terms of Creative Commons: Attribution-NonCommercial 4.0 International (CC BY-NC 4.0) . To do so use the the wording "this article was originally published on the Resource Centre on Media Freedom in Europe" including a direct active link to the original article page.