Publication Date: December 2021
Research and Editorial Team: Noah Kelley for Hack*Blossom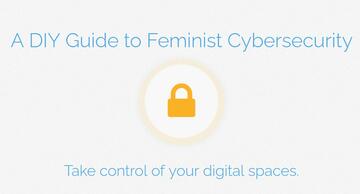 This guide is intended to be a comprehensive and accessible introduction to some of the most valuable cybersecurity tools available.
There's a lot of information here, so it can get a bit overwhelming.
No obligation to read through the whole guide and install every piece of tech recommended.
Consider checking out our Cheat Sheet section as a quick way to get started with the tools that best meet your digital security needs.
Don't worry if some of the tech is a bit confusing: even experienced techies can get a bit disoriented at first, but rarely do you need to know every inner-working of a tool in order to take advantage of it.
Tags:
Cybersecurity
Media and gender
The content of this article can be used according to the terms of Creative Commons: Attribution-NonCommercial 4.0 International (CC BY-NC 4.0) . To do so use the the wording "this article was originally published on the Resource Centre on Media Freedom in Europe" including a direct active link to the original article page.