Publication Date: February 2017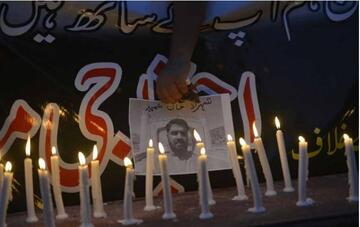 In 2016, 115 reporters were killed doing their work, in a range of situations not limited to war reporting or countries in conflict. The most dangerous countries for journalists included Mexico, Guatemala, Afghanistan, Iraq, Yemen, and Syria, but also - less obviously - India.
Most were not international journalists, few had the support of major news outlets, and most died after fighting insurmountable odds, daily threats and constant pressures.
This report breaks down casualties by a number of factors, including country of origin, professional position and status, context of death, type of employer, legal outcome, perpetrator, and cause of death. Almost half of those killed were shot. The second most common cause of death was an air accident, followed by victims being blown up.
The year began, and came to a close, with mass casualties among our profession speaking to the hazardous nature of journalists' work and the fact that the risks are varied, sometimes unpredictable and not limited to war reporting or countries in conflict. In Afghanistan, less than three weeks into January, a suicide bomber targeted a bus, killing eight journalists who were on board. In November, 20 journalists were among those killed when a plane carrying the Brazilian football team Chapecoense crashed near the Colombian city of Medellin. In late December, nine journalists were killed when a Russian military plane crashed into the Black sea.
Although as many as 9 out of 10 killers of journalists have been going unpunished, this year there have been 4 arrests and 2 people charged. A positive trend that gives some hopes about the possibility to overcome the widespread climate of impunity for crimes against journalists.
Tags:
Safety of journalists
Media freedom
Impunity
The content of this article can be used according to the terms of Creative Commons: Attribution-NonCommercial 4.0 International (CC BY-NC 4.0) . To do so use the the wording "this article was originally published on the Resource Centre on Media Freedom in Europe" including a direct active link to the original article page.