Publication Date: September 2013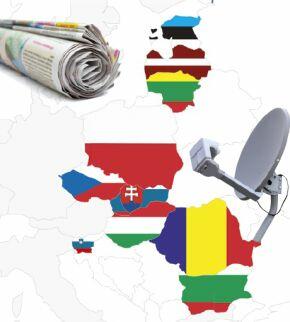 Media and Democracy in Central Eastern Europe (MDCEE) is an interdisciplinary research project aiming to investigate the relationship between democracy and the media in Central and Eastern Europe. The project, funded by the European Research Council, operated between October 2009 and September 2013. It involved, as partner organizations, the University of Oxford, the London School of Economics and the Reuters Institute for Journalism.
MDCEE aimed to reverse the common framing of the media-democracy relationship. Instead of asking how media performance of certain normative functions, the researchers involved in the project posited the question "What kind of democracy is needed for media to perform its agreed-upon normative functions?"
The research was based on a comparative study of the ten Central and Eastern countries that have joined the EU since 2004 (Bulgaria, Estonia, Latvia, Poland, Slovakia, Czech Republic, Hungary, Lithuania, Romania and Slovenia).
The empirical findings of the project are summarized into 5 final academic reports, with an Introduction by Professor Paolo Mancini and Professor Jan Zielonka. Each report draws together the main body of research undertaken by the research team, focusing on the project's main analytical pillars:
Media Ownership and Commercial Pressures (Václav Štětka)
Media Regulation and Political Pressures (Péter Bajomi-Lázár)
Journalistic Autonomy and Professionalisation (Henrik Örnebring)
Media and Political Culture (Ainius Lašas)
Media Impact on Political Orientations (Michał Wenzel)
For further information about the project and its outputs, including conferences' podcasts and academic journals' special issues, see MDCEE website.
Tags:
Media ownership
Media Law
Slovenia
Bulgaria
Romania
Estonia
Latvia
Lithuania
Slovakia
Czech Republic
Poland
Hungary
The content of this article can be used according to the terms of Creative Commons: Attribution-NonCommercial 4.0 International (CC BY-NC 4.0) . To do so use the the wording "this article was originally published on the Resource Centre on Media Freedom in Europe" including a direct active link to the original article page.