Publication Date: July 2017
Research and Editorial Team: Donald Storrie, Janon Heyes & Thomas Hastings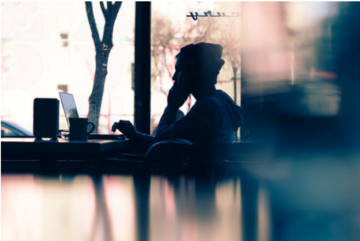 This digest has been produced in cooperation with the European Federation of Journalists (EFJ)
The grey area between employment and self-employment, symptomatic in the media sector, has been highlighted by two recent studies focusing on online work and the "gig economy". The separate 2017 studies, one by Eurofound (the European Foundation for the Improvement of Living and Working Conditions) and the other by Heyes and Hastings from the University of Sheffield, suggest a precarious status of employment for ever more workers. This precarity is tied to digitalisation and the "gig economy".
The study by Eurofound focuses on digital platform work. The most reliable estimate of this type of work among European Union member states is from the United Kingdom, where it is found that 4% of employed people participated in digital platform work in the past year. The statistics for the number of self-employed workers taking part in digital platform work is unknown, given the inherent difficulties of identifying this work within self-employment.
However, digitalisation and the "gig economy", characterised by short-term and one-off contracts, mean that the short duration and nature of this work raises issues of income and other thresholds. The biggest issue faced is whether digital platform workers are self-employed or are employees, as this is not clear for this type of work, and varies from platform to platform.
Similar findings appear in the case study by Heyes and Hastings, supported by the European Platform of Undeclared work. The study examines 8 European countries, finding that the increase of online work and the "gig economy" is correlated with bogus self-employment (BSE).
BSE often involves workers being declared as self-employed in order to reduce employers' responsibilities or to reduce tax liabilities, despite having conditions of employment similar to that of employees, and having no employees themselves. Heyes and Hastings also found "disguised employment relationships" where employees are treated as if they are self-employed, or must depend on their clients for their income. Their study can be downloaded here.
These studies add to existing recent patterns of precarious employment, as it has been found that 12.6% of self-employed workers in the Netherlands and Germany are "precariously unemployed".
Temporary contracts and involuntary part-time work have also increased, as the lack of jobs has forced greater numbers of workers into precarious employment. Temporary contracts are most likely to affect workers who are younger, foreign-born, or with a low educational attainment; whilst involuntary part-time work affects twice as many women as men.
Tags:
EU Member States
United Kingdom
Germany
Netherlands
Digitalisation
The content of this article can be used according to the terms of Creative Commons: Attribution-NonCommercial 4.0 International (CC BY-NC 4.0) . To do so use the the wording "this article was originally published on the Resource Centre on Media Freedom in Europe" including a direct active link to the original article page.