Publication Date: July 2014
Research and Editorial Team: Michael Karanicolas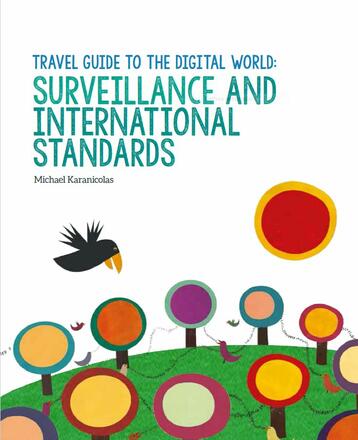 "If you look back to the forecasts on surveillance...it turns out that Orwell was an optimist": this quote by Mikko Hyppönen opens and sets the perspective of the Guide on Surveillance and Digital Standards released by the Centre for Law and Democracy.
Moving on from the disclosures by Edward Snowden about surveillance from June 2013, the guide provides a survey of the digital surveillance landscape. It reflects on the shifting landscape of online surveillance, privacy and anonymity, offering a comprehensive contextualization to help the reader develop an adequate understanding of the challenges implied by the new digital context.
To explore the mechanisms through which online surveillance takes place and how it stacks up against international standards relating to privacy and freedom of expression, the guide is divided into three parts: chapter 1 considers the surveillance practices carried out by different government; chapter 2 is devoted to international standards of freedom of expression and the right to privacy, and their implications in the context of online surveillance; finally, chapter 3 examines ongoing and future debates about surveillance and how the internet is changing as a result of emerging understandings of this subject.
Aimed at a non-technical audience, the guide is complemented with a Glossary and links for further reading.
Tags:
Digital rights
Surveillance
Digital safety
Worldwide
The content of this article can be used according to the terms of Creative Commons: Attribution-NonCommercial 4.0 International (CC BY-NC 4.0) . To do so use the the wording "this article was originally published on the Resource Centre on Media Freedom in Europe" including a direct active link to the original article page.