Publication Date: December 2019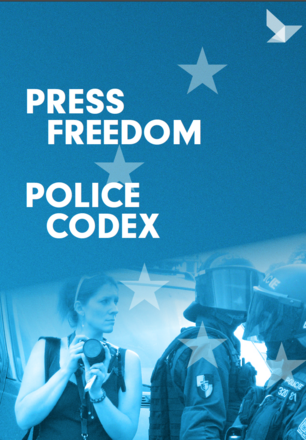 Related contents
Press Freedom Police Codex
Osservatorio Balcani Caucaso Transeuropa, together with the European Centre for Press and Media Freedom (ECPMF), the European Federation of Journalists (EFJ), Index on Censorship, Ossigeno per I'informazione, and the South East Europe Media Organisation (SEEMO), launched in December 2019 the Press Freedom Police Codex.
The document provides good practice guidelines on how to enhance dialogue and mutual respect between journalists and the police.
In-depth research on the core areas of conflict between the two professions has been carried out, and it is briefly explained in the second part of the Codex.
Here are the eight fundamental rules on how police should handle journalists.
1. Any violence by police staff against journalists is unacceptable.
2. Journalists have the right to gather information and police should protect them from any illegal interference, especially at demonstrations.
3. Journalists should have the right to identify individual police staff and to document and report on the work of the police forces.
4. Police are not allowed to erase footage, nor to confiscate journalists' equipment without a proper warrant.
5. Journalists should not be criminalised, discriminated against, or blacklisted for their assumed political attitude.
6. Journalists should not be targeted by police surveillance.
7. If police harm, threaten, or harass journalists, these actions must be condemned, investigated, and made public by independent investigators.
8. Police should be trained and regularly updated on journalists' rights.
Tags:
Safety of journalists
Media freedom
The content of this article can be used according to the terms of Creative Commons: Attribution-NonCommercial 4.0 International (CC BY-NC 4.0) . To do so use the the wording "this article was originally published on the Resource Centre on Media Freedom in Europe" including a direct active link to the original article page.