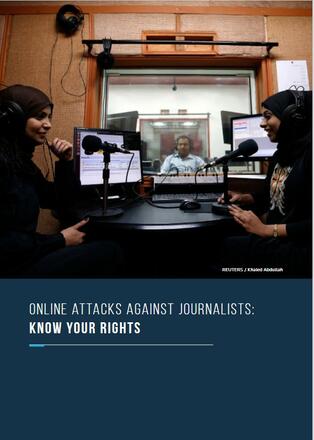 Several legal teams contributed their time and expertise on a pro bono basis to make this report possible.
This report is offered for information purposes only. It is not legal advice. Readers are urged to seek advice from qualified legal counsel in relation to their specific circumstances
This guide aims to provide journalists and media professionals with the means to analyse the various forms of harassment that they face and to defend themselves against those.
This guide examines incidents of online harassment of journalists in selected countries and highlights legal measures available in those countries to address the problem. It offers a survey of relevant resources and legal tools in 13 jurisdictions, selected based on the relevant developments in this area: Australia, Brazil, Finland, France, Germany, India, Ireland, Japan, Kenya, the Netherlands, Sweden, the United Kingdom (England and Wales) and the United States.
Tags:
Online news Online media
Harassment
Legal protection
Publication Date: 01/11/2021