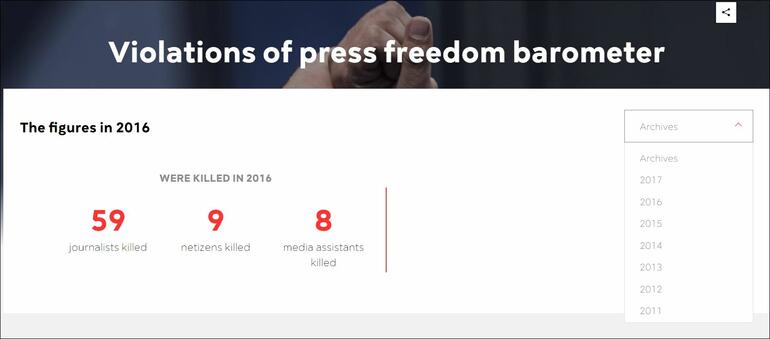 Reporter Without Borders (RWB) provides a detailed overview of the circumstances of murder and detention of journalists, netizens and media operators across the world.
Data are structured so as to detail the number of journalists that were killed or imprisoned in connection with their journalistic work from the year 2000 onwards.
For each case, details are provided concerning country, date and role of the media professional being targeted.
Tags:
Worldwide
Caption (Image):
RWB Violations of press freedom barometer