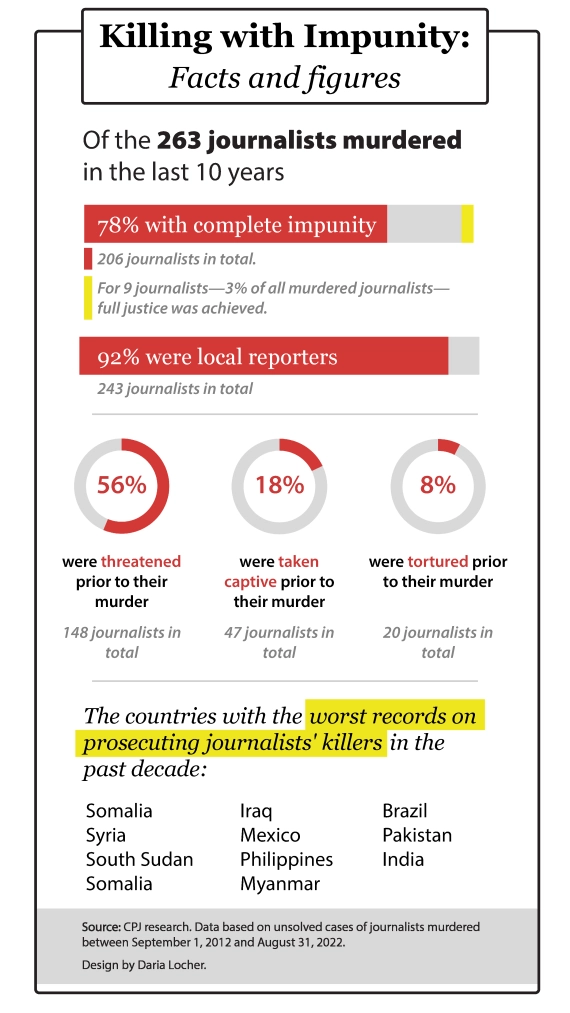 The Global Impunity Index is published annually by the Committee to Protect Journalists to mark the International Day to End Impunity for Crimes against Journalists. The Index calculates the number of unsolved murders over a 10-year period as a percentage of each country's population. In the 2022 edition, CPJ denounces that no one has been held to account in nearly 80% of journalist murders during the last ten years, while governments show little interest in tackling the issue.
Although Russia is not included in this year's index, this does not mean that the press freedom and safety of journalists environment has improved in the country. CPJ highlights that in recent years targeted killings of journalists have declined as the space for independent reporting has narrowed and then almost entirely closed since the invasion of Ukraine.
Globally, of the 263 journalists murdered in the last ten years, 92% were local reporters.
Tags:
Impunity
Safety of journalists
Local media