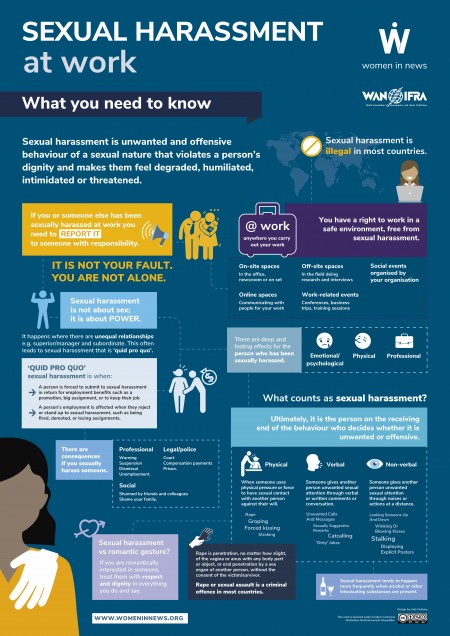 Sexual harassment in the news media industry is a pervasive and global problem. A 2013-2014 global survey found that 48% of female journalists had experienced some form of sexual harassment in their job; 83% said they did not report the incidents.
Women in News has developed a practical toolkit for media employers and employees to deal with and prevent sexual harassment in their media organisations. The guide is designed for both employers and employees within the media industry.
The Toolkit includes: practical guide for media employers and employees; sample sexual harassment policy; sample sexual harassment survey; sample communications templates.
Tags:
Gender in media