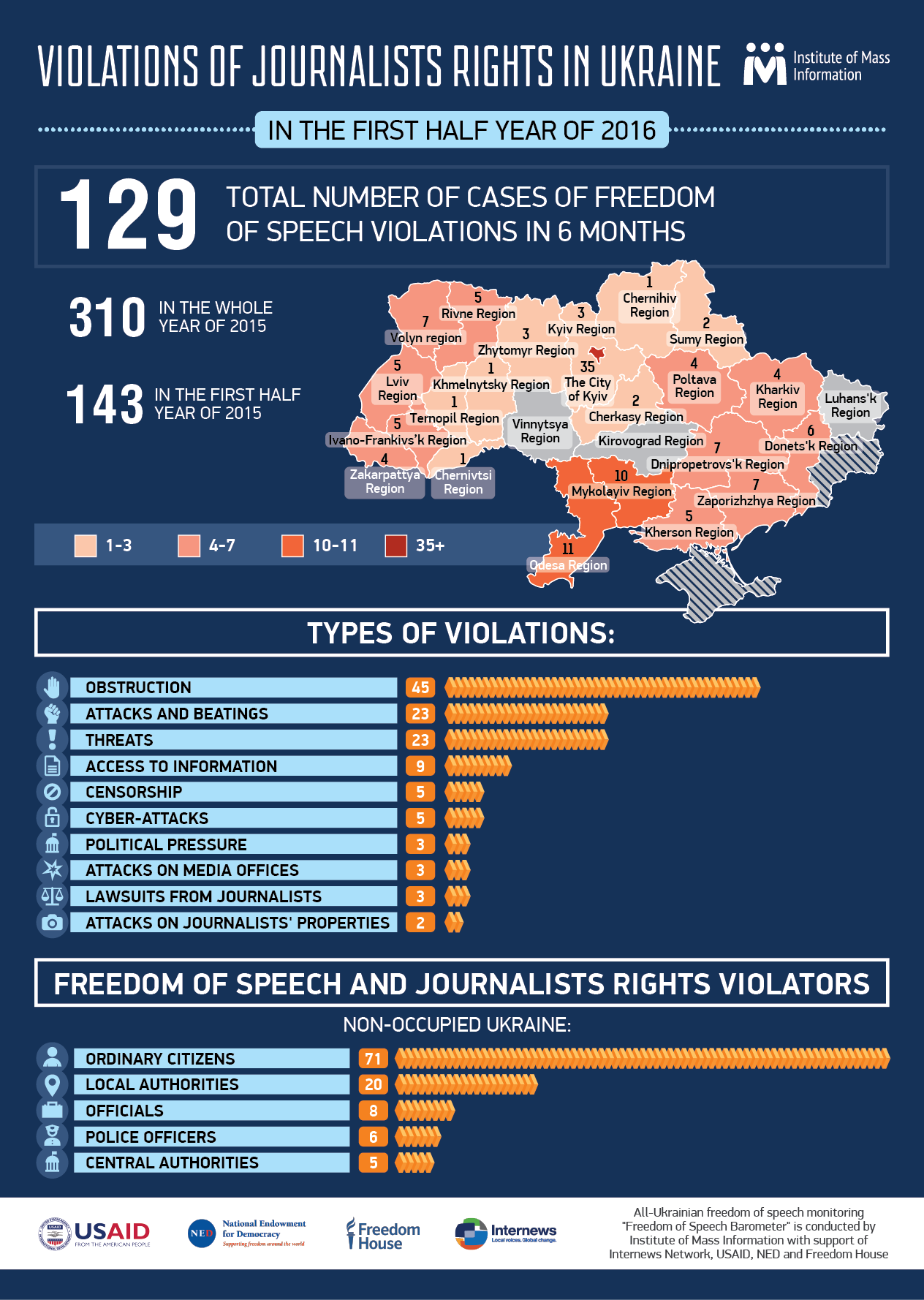 Kiev-based Institute of Mass Information aggregates the result of its monthly "Freedom of Speech Barometer ", presenting in this infographic the cases of press freedom violation in Ukraine in the first half of 2016.
Although cases of freedom of speech violations decreased compared to the same period in 2015, physical aggressions against journalists in Ukraine remained at an alarming level in the first half of 2016. In the first 6 months of 2016, 23 attacks on journalists were registered in the country.
Impediment to lawful professional activities of journalists (45 cases) constitutes the category with the largest number of violations registered.
A slight improvement was registered in journalists' access to information – with 9 cases of violations related to access to information in the first half of the year, compared to 16 cases during the same period in 2015.
Tags:
Ukraine
Access to information
Censorship
Digital safety